Executive Jobs at Microsoft Corporation, Nigerian Exchange Group, Chipper, Deloitte, etc.
A. INTERNATIONAL ORGANIZATION
Company: Microsoft Corporation
Job Title: CELA Director for ATO
Overview
Microsoft is on a mission to empower every person and every organization on the planet to achieve more. Our culture is centered on embracing a growth mindset, a theme of inspiring excellence, and encouraging teams and leaders to bring their best each day. In doing so, we create life-changing innovations that impact billions of lives around the world.
You can help us achieve our mission.
Microsoft has an immediate opportunity for a highly skilled attorney within the Corporate, External, and Legal Affairs (CELA) team in Middle East and Africa (MEA), to support the Africa Transformation Office (ATO).  The attorney will oversee legal and government affairs issues affecting Microsoft's business and investments across Africa through the ATO.
The attorney will work closely with the CELA MEA HQ team and the local CELA teams for each of the subsidiaries in Africa, including South Africa, Egypt, and the Multi-Country Cluster, which includes Kenya and Morocco, among others.
Given the diversity and geographic dispersity of the region, the ATO CELA Director will play a strategic role in helping close important deals, prioritizing opportunities across the region and identifying common problems and solutions that can and should be scaled across the continent.
The successful candidate will be an excellent collaborator and orchestrator, particularly across groups and teams within Microsoft.  A bias for action is a must.
The attorney should have the ability to create and develop business opportunities by leveraging the full range of CELA assets, including Industry, Global Government Affairs, Commercial, the Digital Crimes Unit, and Microsoft's corporate social responsibility narrative and assets.
The role can be based in Abuja, Lagos, Nairobi, or Cairo.
Key Areas of Responsibility
The attorney serves on the MEA Leadership Team (LT) and acts as a general advisor to the ATO business leadership on all legal and government affairs issues, in many instances addressing novel legal, regulatory and policy questions. This person coordinates with the MEA CELA teams as well as internal and external subject-matter experts to ensure coverage of all legal and government affairs matters critical to the ATO.
The attorney supports commercial transactions and partnership driven by the ATO.  These transactions range from programmatic licensing agreements to unique marketing and digital transformation business arrangements.
The attorney has primary responsibility for ensuring compliance of the ATO team with all relevant laws and regulations.
The attorney is responsible for identifying opportunities where the ATO team can standardize and simplify processes, create breadth and scale mechanisms, and orchestrate solutions to problems that cross organizations and geographies.
Serves as a trusted advisor and strategic business partner to senior executives and colleagues within and outside of CELA by providing counsel on a broad range of interdependent issues (e.g., legal, business, public relations, government affairs, and corporate affairs,) and the impact laws could have on their businesses; collaborates and advises on strategy to drive meaningful conversations grounded in in-depth awareness of Microsoft and its industry; partners with the business to create solutions that enable business performance.
Drafts new and novel policies and agreements; negotiates a variety of transactional documents (e.g., procurement agreement, joint development deal, settlement agreements, inbound and outbound licensing); provides strategic guidance and coordinates with Legal and Corporate Affairs colleagues on partner transactions and negotiations; advocates Microsoft interests in transactions, litigations, and proceedings.
Ensures business is being conducted in a legally compliant manner and mitigates associated risks; advises and helps clients understand complex compliance issues; facilitates development of creative solutions to complex issues.
Strategy / Program Management:
Provides strategic vision and leadership for developing and executing top-priority program frameworks for achieving policy and/or political goals.
Directs strategies to ensure regulations and legislation positively impact Microsoft's products, operations, associates, and customers by collaborating with coalitions and relevant interest groups to achieve desired regulatory or legislative outcomes; negotiates and aligns complex or conflicting policy with Microsoft's goals and strategy; monitors and responds to complex regulatory issues and new policies.
Subject Matter Expertise and Influence:
Develops and implements strategies for leveraging partnerships with external partners, international and regional organizations, and key influencers in Africa to significantly impact the advancement of Microsoft's policy and societal impact projects in Africa.
Maintains relationships with key influencers to gather and apply intelligence findings through a network of key senior executives and external stakeholders regarding highly strategic or sensitive issues affecting Microsoft's long-term objectives or future issues.
Operational Excellence:
Proactively partners across internal groups to develop and advocate policies and best practices related to legal and regulatory issues; fosters communication, collaboration, and the sharing of best practices; proactively investigates and identifies tools and processes in use across the company.
Communication:
Leads and encourages collaboration with the CELA leadership team, Microsoft senior executives, and ATO to ensure a coordinated CELA voice on issues with Microsoft-wide impact or high external visibility.
Qualifications
Juris Doctorate Degree or Equivalent International Law Degree.
15 years' experience as an attorney with experience in developing and managing strategic relationships to advocate and influence public policy and regulatory priorities across Africa.
Active license to practice law in relevant jurisdiction.
Deep understanding of the intersection of law, policy, and technology.
Experience managing attorneys and/or other professionals.
Experience dealing with diverse cultures and teams and a proven record of building strong client relationships.
Excellent team player with the ability to work and communicate with senior management, across teams, in a high-pressured business environment, with a flexible, open, collaborative and results-oriented attitude.
How to Apply
Interested and qualified candidates should:
Click here to apply online
 B. DIRECTOR/FINANCE
Company: Nigerian Exchange Group
Job Title: Product Specialist, ETPs & Indices
Location: Lagos
Job Description
The Product Specialist, ETPs & Indices will support the review /creation of ETPs & Index frameworks for the scope of work, proposals, and research and business cases.
S/he will support all functions pertaining to ETPs and Index product line with the overall goal of ensuring that products are appropriately priced, positioned, promoted, and supported in a way that will increase order flow as measured by the number of transactions, trading volume, and value in line with the overall goals of the product management department and will have responsibility for margins made on ETPs & Index Product line.
The Product Specialist will assist as the "Product Advocate" by proactively disseminating related information while communicating the product message. S/he is expected to stay abreast of the competitive landscape and industry trends (utilising internal and external data/information resources) to support the creation of a competitive platform that enables stakeholders realise their investment objectives.
The Product Specialist will support the drive of ETPs & Index product lines and ensure the success of these programmes by developing and maintaining relationships with market participants and relevant external and internal stakeholders.
S/he will assist to obtain and maintain knowledge of products client business, set up and attend stakeholder visits and conduct stakeholder presentations.
The position is situated in Nigeria with a global focus to cover both local and international buy and sell-side participants. This position reports to the Product Manager, ETPs & Indices.
Responsibilities
Support the Product Manager to liaise with fund experts to consistently develop and manage an array of offerings under ETPs & Index products lines to meet the needs of the investing community and assimilate market feedback into new product development and positioning of existing Indices.
Assist to define Nigerian Exchange's growth strategy and execution plan for the ETPs & Index product line to drive product sales & profitability.
Perform research and support data analysis, such as trend and behaviour analysis related to the financial services industry and ETPs & Index product development in general. Using the outcome of analysis and research, underpin recommendations for creating, developing, maintaining, and enhancing NGX ETPs & Index Market product.
Support the design and implementation of new ETPs & Indices.
Product initiatives: Draft relevant documentation, perform analysis, research and carry-out appropriate planning with cross-market collaboration in mind, when relevant.
Support the coordination of activities of ETPs & Index liquidity providers to appropriate their functions in promoting liquidity and market efficiency.
Support the enhancement of the market micro-structure (in areas such as transaction fees, ETPs & Index licensing fees) to increase product profitability.
Assist to advocate transparency of Indices listed on Nigerian Exchange by ensuring they observe documentation requirements in terms of structure, exposures and fair value at all times.
Support the Product Manager to liaise with ETPs & Index providers covering the Nigerian market or NGX index committee to ensure the providers meet a strong market demand for new and innovative ETPs & indices to support products across the asset class.
Support the drive for performance i.e. turnover & margins of Indices trading on NGX Exchange.
Work with the Product Manager to liaise with the Market Operations and Technology Division to ensure system compatibility with market structure enhancements in support of the ETPs & Index product line and other business partners as necessary.
Support the creation, review, and amendment of ETPs & Index trading rules as necessary, to promote fair and orderly trading in Indices.
Manage key relationships with other stakeholders, Broker-Dealers, Market Makers, Institutional Investors (PFAs, CPFAs, Insurance companies, managed funds, portfolio managers, etc.), and other trading participants locally and internationally.
Assist in the development and maintenance of a broad knowledge and awareness of trading industry developments, competitors, regulators, rules that impact ETPs & Index trading.
Assist to proactively disseminate investment and product resources to other areas of the organization in order to educate and train Internal/External stakeholders on Product attributes and new initiatives.
Assist to coordinate and operate investor education in partnership with other stakeholders.
Work with Product Managers in developing business plans to achieve company revenue goals.
Analyse competitive marketplace and industry trends to accordingly develop business strategies for revenue generation.
Obtain customer/client feedback and suggest appropriate product revisions.
Recommend product enhancements and updates to identify new business opportunities.
Work with the business team to identify new customers and to retain existing customers.
Maintain complete documentation for all product-related activities.
Research/Policy Development And Standard Operating Procedures:
Periodically updating ETPs & Index.
Market policy, guidelines and Standard Operating Procedure (SOP).
Conduct regular research and liaising with professionals across various industries to ensure best practices for ETPs & Index Market are practiced in the organisation.
Other Responsibilities:
Understand drivers of Indices order flow to Nigerian Exchange.
Support the Product Manager to coordinate and partner with the other product development team members in conjunction with other stakeholders, to design and price products, identify and address key issues that must be resolved before a successful product launch occurs.
Serve as gatekeeper, ambassador, and product line expert to internal/external parties.
Research new product ideas in conjunction with institutional/wholesale distribution and marketing firms to determine success potentials and uniqueness within the industry.
Monitor/interpret product pricing trends and recommend appropriate strategies.
Understand product profitability goals and provide inputs to appropriate financial areas.
Assist in driving the development process once a new product has been approved by all functional areas.
Support the Listing Sales and Retention team in marketing on an on-going and proactive basis with respect to product positioning and communication strategies.
Continuously monitor industry trends and the competitive environment; recommend initiatives to strengthen market position.
Assist in the preparation of presentations for Exco and other key stakeholders.
P & L responsibilities for ETPs & Index products.
Job Specification
To successfully deliver the above goals, the right candidate must have:
Minimum of HND / BSc in quantitative or business-related areas.
A post graduate degree (MSc or MBA) or professional certification and licenses (e.g. CIS, CFA, will be an added advantage.
Minimum of 7 years' post NYSC experience in financial services industry or in an investment product management/marketing role, distribution-related role.
Desired Competencies And Skill Requirements:
Expertise in ETPs & Index creation and investment strategies and ability to research market events that affect Indices.
In-depth technical understanding of product features, market structure, and regulations that impact Indices.
Relevant experience in trading, sale-trading, sales.
Solid knowledge of electronic trading, algorithmic trading, or high-frequency trading.
Good understanding of market quality statistics and best execution principles.
Knowledge of order flow drivers and the ecosystem around the entire order life cycle.
Good working knowledge of the asset allocation process, risk management, and leveraging strategies as they relate to the client investment experience.
Experience with multiple investment products and asset classes with specific expertise in Indices.
Knowledge of the mutual fund, retirement funds, and investment management business.
Good working knowledge of institutional and wholesale distribution channels.
Working knowledge of Microsoft Office, Reuters & Bloomberg platforms.
Leadership qualities as well as the ability to be a team player.
Strategic planning and analytical skills.
Problem solving skills.
Excellent time management and multi-tasking abilities.
Ability to function in a high-pressure environment.
Excellent communication skills, both written and verbal.
Thoroughness, attention to detail with a high sense of purpose.
Candidates Experience:
Possess excellent analytical, strategic planning and problem-solving skills.
Commercially aware, with a strong interest in finance, business and the factors that drive business success.
Intellectually curious, hard-working, committed self-starter with initiative.
Strong team player who can work within a matrix organisation with functional and local reporting.
Ability to see the "big picture" from a marketing, positioning and industry perspective.
Engenders trust and is a reliable resource to internal customers.
Consulting experience in financial services within product development or investment management discipline will be a distinct advantage.
How to apply
interested and qualified candidates should send an updated Resume to: talentmanagement@ngxgroup.com using "NGX Recruitment- Product Specialist, ETPs & Indices" as the subject of the mail.
Company: Chipper
Job Title: Product Lead, Chipper For Business
About The Role
Currently, Chipper offers business accounts as well as Network API as a product for businesses and merchants to disburse and collect payments to and from individual users on the Chipper platform.
We're looking for an experienced Product Lead to discover and shape the brand new product area: Chipper for Business, expanding the portfolio of products for SMBs.
You'll be leading the team in discovering the various needs of businesses on the African continent and those in the US, UK, and other countries which transact with people in Africa.
You'll shape the product strategy and the roadmap for the group of products and lead the team of product managers, engineers, designers, and user researchers to discover and deliver value for businesses of various sizes.
You'll work proactively across the whole stack of products Chipper has for individuals and figure out the ways we can package them into business offerings.
You will also leverage the Chipper platform and its power moving money inside Africa and beyond defining new products of high value for businesses.
The ideal candidate will be joining an existing team of one product manager, a number of engineers, and designers already working on the new Network API product.
Your goals would be defining the product strategy and the roadmap for the Chipper Business portfolio of products, developing and testing various business models, as well as hiring, mentoring, and coaching product managers joining the team.
This role requires a leader who thrives in ambiguity, identifies and quickly captures opportunities, and possesses an unrelenting tenacity.
The successful candidate will have strong organizational and influencing skills and use data to guide his/her decision-making.
What You Will Be Doing
Responsibilities include:
Developing market intelligence, strategy, and the roadmap for the Chipper For Business product area
Expand the Chipper For Business products into new markets
Manage external product partners as well as internal stakeholders with clear and collaborative communication
Interface with operations, customer support, marketing, finance, and LRC to ensure that the desired economic and operational KPIs are met throughout the product life cycle while ensuring the product is compliant and doesn't put the company at risk
Analyze customer feedback and drive continuous product improvement
What You Should Have
3+ years of experience in senior product management roles with a track record of delivering new products from scratch.
Experience with products for SMBs definitely is a plus. Experience with other financial products is also a plus
The ideal candidate has previous experience working in the Fintech industry, in topics such as Cards, Payments, Investments, P2P transfers, alternative payment methods, as well as traditional banks, nonbanks, or any other relevant fintech
You are an expert on SMBs and understand that their needs, in many cases, substantially differentiate from retail customers
Strong analytical and strategic thinking and the ability to use data and customer insights to inform decisions and inspire new thinking
Enjoy working with engineers, designers, and the greater team of stakeholders to solve complex problems
Keen attention to detail – making sure that our products are not only amazing for customers, but also meet all of our regulatory requirements
Customer-centric: goes the extra mile to create great customer experiences
A self-driven individual who is comfortable in an environment where priorities are shifting frequently
Eager to try new experiences, strong motivation to get things done, and not afraid to make mistakes
True team player – actively helping those around you to be successful
Other Information:
In this role, you will have the opportunity to make a massive impact on the company, on the product, and, most importantly, on the lives and livelihoods of our users. Enjoy working from home? Coffee-shops? Co-working spaces? Pick any of the above!  Our team is fully remote.
The Chipper team is truly global – on a daily basis, you might be interacting with team members in San Francisco, Los Angeles, New York City, Berlin, London, Accra, Lagos, and Nairobi.
How to Apply
Interested and qualified candidates should:
Click here to apply online
Company: Deloitte
Job Title: West Africa Audit & Assurance – Chief of Staff
About Audit & Assurance
We provide Audit and Accounting advisory services to several major companies across all industries in West Africa.
Our clients include some of the largest companies in the banking, insurance, asset management and securities sectors.
Our Audit & Assurance professionals provide independent financial statement and internal control audit services, in accordance with the latest professional standards and with a focus on quality.
Job Description
Functions:
The ideal candidate will have a strategic mindset and ability to handle and manage complex operations across multiple jurisdictions.
S/he should have the acumen to handle complex situations and multiple responsibilities simultaneously, mixing long-term projects with the urgency of immediate operational demands.
S/he must demonstrate the ability to deal with highly confidential information and act as a liaison between the West Africa Audit Leaders/Partner and other constituencies, both internal and external.
The ideal candidate will also be able to work effectively in a fast paced and project-driven environment with constantly changing demands. S/he will require energy, excellent engagement skills and a passion for the growing Deloitte Audit & Assurance practice.
Duties & Responsibilities – Administration
The role of the Chief of Staff is both strategic and operational. S/he will:
Manage strategic and operational activities within the broader Africa practice and also in the region of location in West Africa.
Work with the West Africa Audit Leader and other Business Unit Leaders/Partners across the Region to actively monitor Africa strategic aspirations.
Interact and build relationships/links with Global teams and support systems
Be a point of contact to the Office of the West Africa Audit Leader for the business.
Coordinate selected business activities required of the West Africa Audit Leader
Prepare presentation materials for meetings and events.
Qualifications
A Bachelor's Degree / Higher National Diploma in any discipline with a minimum of Second-Class Lower / Lower Credit.
Project management qualifications/experience.
A Post graduate / Master's Degree in any Business course will be an added advantage
Minimum of 3 years of relevant experience in professional services environment and/or in similar capacities, including demonstrated experience of finance management, budget execution, etc. and other complex tasks
Highest level of integrity, confidentiality, self-awareness, and a desire to excel
Good facilitation, communications, writing and presentation skills.
Personable and possess excellent inter-personal relations
Entrepreneurial, business acumen, data analysis, strong problem solving and troubleshooting skills with the ability to exercise mature judgment.
The Impact You Will Make
Every day, your work will make an impact that matters, while you thrive in a dynamic culture of inclusion, collaboration, and high performance. As the undisputed leader in professional services, Deloitte is where you will find unrivalled opportunities to succeed and realize your full potential.
How You Will Grow:
At Deloitte, our professional development plan focuses on helping people at every level of their career to identify and use their strengths to do their best work every day. From entry-level employees to senior leaders, we believe there is always room to learn. We offer opportunities to help build world-class skills in addition to hands-on experience in the global, fast-changing business world. From on-the-job learning experiences to formal development programs at Deloitte University, our professionals have a variety of opportunities to continue to grow throughout their career.
Benefits
At Deloitte, we know that great people make a great organization. We value our people and offer employees a broad range of benefits.
Method of Application
Interested and qualified candidates should:
Click here to apply online
Company: ACDI/VOCA
Job Title: Director of Operations, Nigeria Livestock
Overview
ACDI/VOCA is seeking a Director of Operations for an anticipated livestock program in Nigeria funded by USAID.
The Activity will explore practical, cost effective, and multi-stakeholder adaptation solutions to improve livelihoods of poor and vulnerable communities in target states.
The Director of Operations will be expected to provide administrative management, including ensuring that interventions comply with USAID and Nigerian laws.
The program is anticipated to start in late December 2022, and this position will be based in Nigeria.
Responsibilities
Develop and refine operational systems and processes
Maintain communications with the Chief of Party and Deputy Chief of Party to understand the program's operational needs and status, so as to serve as a point of contact for operations information
Provide direction and guidance to staff on program compliance agreement as well as related ACDI/VOCA policies and USAID regulations
Manage and track the program's requests to ACDI/VOCA's contracts office to ensure an efficient and productive process
Oversee and manage Finance, HR, Accounting, Procurement, Grants and Security components of project operations
Ensure a smooth functioning of program activities including support for field office/program set-up and close-out, ongoing operations, and staff and consultant travel
Oversee the establishment and closing of field office operations and the training of field office operations staff to monitor field-based vendor performance
Qualifications
Bachelor's Degree in Business Administration, Economics, or relevant field is required; Master's Degree is desired
7 years of experience in a senior management position, providing oversight and management systems development
Knowledge of and experience with USAID and/or other international donor programs' rules and regulations is required
Strong written communication skills required, with a demonstrated ability to write reports in a clear, concise, and well-organized manner
Fluency in English (written and oral) is required; knowledge of regional languages is a plus.
Method of Application
Interested and qualified candidates should:
Click here to apply online
Company: Marriott International
Job Title: Director – Food & Beverage
Job Summary
Functions as the strategic business leader of the property's food and beverage/culinary operation, including Restaurants/Bars, Room Service and Banquets/Catering, where applicable.
Position oversees the development and implementation of departmental strategies and ensures implementation of the brand service strategy and brand initiatives.
The position ensures the food and beverage/culinary operation meets the brand's target customer needs, ensures employee satisfaction, and focuses on growing revenues and maximizing the financial performance of the department.
Develops and implements property-wide strategies that deliver products and services to meet or exceed the needs and expectations of the brand's target customer and property employees and provides a return on investment.
Core Work Activities
Developing and Maintaining Food and Beverage / Culinary Goals:
Sets expectations and holds food and beverage leadership team accountable for demonstrating desired service behaviors.
Reviews financial reports and statements to determine how Food and Beverage is performing against budget.
Makes recommendations for CAPEX funding of food and beverage equipment and renovations in accordance with brand business strategy.
Works with food and beverage leadership team to determine areas of concern and develops strategies to improve the department's financial performance.
Establishes challenging, realistic and obtainable goals to guide operation and performance.
Strives to improve service performance.
Developing and Maintaining Budgets:
Develops and manages Food and Beverage budget.
Monitors the department's actual and projected sales to ensure revenue goals are met or exceeded and opportunities are identified and addressed.
Ensures cash control and liquor control policies are in place in food & beverage areas and followed by all related employees.
Focuses on maintaining profit margins without compromising guest or employee satisfaction.
Leading Food and Beverage/Culinary Team:
Utilizes interpersonal and communication skills to lead, influence, and encourage others; advocates sound financial/business decision making; demonstrates honesty/integrity; leads by example.
Encourages and builds mutual trust, respect, and cooperation among team members.
Achieves and exceeds goals including performance goals, budget goals, team goals, etc.
Serves as a role model to demonstrate appropriate behaviors.
Develops means to improve profit, including estimating cost and benefit, exploring new business opportunities, etc.
Identifies opportunities to increase profits and create value by challenging existing processes, encouraging innovation and driving necessary change.
Ensures that regular, on-going communication occurs in all areas of food and beverage (e.g., pre-meal briefings, staff meetings, culinary team).
Establishes and maintains open, collaborative relationships with direct reports and entire food & beverage team. Ensures direct reports do the same for their team.
Develops a food and beverage operating strategy that is aligned with the brand's business strategy and leads its execution.
Identifies the developmental needs of others and coaches, mentors, or otherwise helps others to improve their knowledge or skills.
Stays aware of market trends and introduces new food and beverage products to meet or exceed customer expectations, generate increased revenue and ensure a competitive position in the market.
Ensuring Exceptional Customer Service:
Provides services that are above and beyond for customer satisfaction and retention.
Improves service by communicating and assisting individuals to understand guest needs, providing guidance, feedback, and individual coaching when needed.
Reviews findings from comment cards and guest satisfaction results with F& B team and ensures appropriate corrective action is taken.
Reviews comment cards, guest satisfaction results and other data to identify areas of improvement.
Empowers employees to provide excellent guest service.
Estimates cost and benefit ratio, maintaining balance between profit and service satisfaction.
Shares plans to take corrective action based on comment cards and guest satisfaction results with property leadership.
Managing and Conducting Human Resource Activities:
Provides guidance and direction to subordinates, including setting performance standards and monitoring performance.
Coaches and supports food & beverage leadership team to effectively manage wages, food & beverage cost and controllable expenses (e.g., restaurant supplies, uniforms, etc.).
Hires food & beverage leadership team members who demonstrate strong functional expertise, creativity and entrepreneurial leadership to meet the business needs of the operation.
Sets goals and expectations for direct reports using the performance review process and holds staff accountable for successful performance.
Ensures that expectations and objectives are clearly communicated to subordinates; subordinates are also open to raise questions and/or concerns.
Brings issues to the attention of Human Resources as necessary.
Ensures employees are treated fairly and equitably.
Coaches team by providing specific feedback to improve performance.
Additional Responsibilities:
Informs and/or update the executives, the peers and the subordinates on relevant information in a timely manner.
Provides information to supervisors, co-workers, and subordinates by telephone, in written form, e-mail, or in person.
Analyzes information and evaluating results to choose the best solution and solve problems.
Estimate food, liquor, wine, and other beverage consumption in order to anticipate amounts to be purchased or requisitioned.
Order and purchase equipment and supplies.
Candidate Profile
Education and Experience:
High School Diploma or GED; 6 years experience in the food and beverage, culinary, event management, or related professional area.
OR
2-year degree from an accredited university in Food Service Management, Hotel and Restaurant Management, Hospitality, Business Administration, or related major; 4 years experience in the food and beverage, culinary, event management, or related professional area.
Skills and Knowledge:
Customer and Personal Service – Knowledge of principles and processes for providing customer and personal services. This includes customer needs assessment, meeting quality standards for services, and evaluation of customer satisfaction.
Management of Financial Resources – Determining how money will be spent to get the work done, and accounting for these expenditures.
Administration and Management – Knowledge of business and management principles involved in strategic planning, resource allocation, human resources modeling, leadership technique, production methods, and coordination of people and resources.
Applied Business Knowledge – Understanding market dynamics, enterprise level objectives and important aspects of the company's business to accurately diagnose strengths and weaknesses, anticipate opportunities and risks, identify issues, and develop strategies and plans. Aligning individual and team actions with strategies and plans to drive business results.
Management of Material Resources – Obtaining and seeing to the appropriate use of equipment, facilities, and materials needed to do certain work.
Method of Application
Interested and qualified candidates should:
Click here to apply online
C. LEGAL/OPERATIONS
Company – Eko Maintenance Limited
Job Title: Legal and Human Resources Officer
Job Summary
We are looking to hire a Legal / HR Officer with a Law Degree and 5 – 7 years of working experience in HR / Administration for an organization with about 200 employees.
Duties
Your core duties will be:
Responsible for managing external legal contracts, counsel relationships and internal legal documents
Responsible for the day-to-day management of assigned People Team operations functions which include alignment of business objectives, the administration of policies, procedures and programmes relating to the organization's employees, staff welfare, creation and enforcement of policies
Perform internal audit and control procedures to ensure that all salaries, benefits, leaves, sick audits are accurate, and basic employment legislation is adhered to
Responsible for key performance indicator (KPI) in the organization
Other assigned tasks which include HMO Management, Employee pension issues, Contracts and Documentation, Managing employee grievances, Mediator, Payslip Management, Local and expatriate leave, Training, Stationeries procurement & Management, Vehicle Repair, Servicing, Licenses, and documentation, Tenancy Matters, Immigration Issues, Insurance renewals & Claims processing, etc.
Requirements
BA in Law
Minimum 5 years experience as a lawyer / paralegal and also as a HR/Admin Officer
HR Certification
Proficient in the use of computer
Excellent communication and interpersonal skills
Self-motivated and Proactive.
Method of Application
Interested and qualified candidates should forward their CV to: recruitment2@ekomaintenance.com using the Job Title as the subject of the email.
Company- TeamAce Limited
Job Title: Legal and Compliance Officer
Job Responsibilities
Review all relevant statutory laws and regulations applicable to the Company and ensure compliance with these
Ensure that business activities are conducted in conformity with all applicable laws, regulations, internal policies and procedures
Assist with the continued development, implementation, and oversight of Anti-Bribery and Corruption (ABC) processes
Assist with and provide ABC advice to Business and Support Functions
Prepare management information reports, including quantitative and qualitative content and analysis as to the ABC risk and control environment.
Support audit and testing activities, and the execution of the ABC Risk Assessment, analysis of results and handling of resulting actions.
Track issues, actions, and timely completion of findings and recommendations from exercises such as internal audits, testing, ABC Risk Assessment, and external regulatory reviews.
Report to the Chief Compliance Officer and work with the legal team in the discharge of her responsibilities.
Job Requirements
Bachelor's Degree in Law
At least 3 years work experience
I.T knowledge (Excel and Word)
High level of determination
Good understanding of Compliance activities
Effective communication skills with the ability to communicate internally and externally at all levels.
How to Apply
Interested and qualified candidates should:
Click here to apply online
Company- Shell Petroleum Development Company
Job Title: Legal Counsel
Job Description
If you are a strategic thinker with significant experience in managing and resolving complex disputes, then this could be your chance to leverage business insights and dispute resolution skills to enable Shell's strategy and purpose.
You will play a role in transforming Shell Legal into a simpler, agile and more affordable function.
Where you fit in
As Legal Counsel in the Global Litigation – Sub-Saharan Africa organisation, located in Port Harcourt, Nigeria you will report to the Team Lead – Environmental Litigation, Nigeria.
You will be a key member of the Nigerian Litigation accountable for managing disputes in litigation, arbitration and other adversarial proceedings including handling regulatory challenges for Shell companies in Nigeria.
Matters cover an extraordinary range of cases of key importance to Shell businesses, including some highly specialized, complex cases of significant strategic, financial and reputational importance.
The role has a particular focus on matters arising under Nigerian law, but given the breadth of the geographic region which the team supports, you will also handle disputes arising under or being conducted in other legal systems.
You must therefore have excellent legal and strategic judgement coupled with strong business partnering, communication and stakeholder management skills.
You must collaborate with senior stakeholders across multiple business and organizational lines to handle matters so as to further business objectives and protect shareholder interests.
What's the Role?
As Legal Counsel you will provide proactive guidance to the businesses supported, seek out and propose appropriate solutions to disputes and litigation and co-ordinate input from multiple business, legal and other functional stakeholders to deliver business strategy.  More specifically your role will include:
Identifying critical legal issues and strategic business options based on complex and ambiguous data.
Developing a case management plan for each assigned matter.
Providing strategic advice on litigation and arbitration procedure and tactics.
Collaborating with and influencing senior internal and external stakeholders with diverse cultural backgrounds, with ability to adapt style and communication technique for different stakeholders.
Drawing the attention of management to legal implications of rulings, decisions and case resolutions in a proactive, timely and business-oriented manner.
Ensuring significant litigation risks are reported within the Group Control framework, including maintaining matters on the Group-wide matter management database and recommending legal contingencies and provisioning relating to litigation matters.
Engaging and managing external counsel, including the negotiation and execution of non-hours based alternative fee arrangements (AFAs).
Driving and promoting Shell's international arbitration network and developing Shell or industry positions on significant legal issues.
Monitoring and highlighting significant legal developments.
Espousing Shell's Business Principles and being committed to continuous improvement.
Adopting a learner mindset to maximise our performance, live our values, grow trust in Shell, inspire and engage.
Drafting and reviewing pleadings and other court papers, collating evidential materials, preparing witnesses and attending court proceeding.
Seeking challenge and setting stretch targets for own performance and supporting and developing less experienced lawyers and support staff.
Encouraging and contributing to a team culture of strong performance, collaboration and an enterprise first mentality.
What We Need From You?
In order to enable Shell's strategy by resolving complex disputes you will require significant prior experience of managing high-value oil & gas disputes, including drafting pleadings (desirable) and court appearance in the superior courts of record in Nigeria. Furthermore, you will have:
A Certificate of Call to Bar as a barrister and solicitor of the Supreme Court of Nigeria for a minimum period of 5 years and significant experience in private practice.
A Degree in Law (LL.B Hons.) from a Nigerian University .
Significant experience leading, project managing and/or acting as integrator in a team.
Superb interpersonal skills and ability to work seamlessly with a diverse range of business clients and internal and external stakeholders.
Experience in disputes involving sovereign states or state-owned entities (desirable).
A well-developed external network within the disputes community in Nigeria.
Mastery of evidential and court procedural rules in Nigeria
Learner mindset and ability to work with minimum supervision
How to Apply
Interested and qualified candidates should:
Click here to apply online
D. IT/ENGINEERING
Company: Interswitch
Job Title: Senior Software Engineer
Job Description
To design, code, test, analyse and manage software programs and applications that drive the Interswitch's strategy, products and third-party business.
Responsibilities
Assists other software engineers, analysts, and designers in conceptualizing and developing new software programs and applications
Develop, maintain, troubleshoot, enhance and document software products and components develop by self and others as per the requirements and detailed design
Design and implement automated unit testing as required on a project
Works closely with the Team Leader, Business Analyst and Product Owner for understanding the functional and system requirements
Involves in task breakdown, provides reasonable work estimates and communicates deviations from estimates or work product in advance of deadline
Creates thorough, professional quality technical specifications and design documentation
Contributes to company knowledge base and process improvements
current on emerging software technologies and makes recommendations
Proactively recommends, schedules, and provide software and development framework and tools improvements and upgrades
Requirements
Academic Qualification(s): Minimum of Bachelor's Degree / HND in Computer/System/ Electrical/ Electronic Engineering/ Applied physics/ Computer Science or a related discipline Professional Qualification(s): Optional
Experience (Number of relevant years): At least 5 years hands on experience writing production quality codes.
Method of Application
Interested and qualified candidates should:
Click here to apply online
Company – Microsoft Dynamics
Job Title: Microsoft Dynamics Technical Engineer
Revolutionize tech support with the biggest names in tech
Tek Experts is a different kind of tech support company. We're moving away from just fixing breaks to providing agile, relationship-based support for the largest, most innovative enterprises.
That's why we're looking for people who love technology and want to gain experience to grow as IT professionals.
We celebrate diversity in every way, and it's the reason we've grown so fast. Come join our global team of creative problem solvers.
Overview
We're seeking a First-Level Technical Support Engineer to work directly with customers, maintaining communication via phone, email, and remote support (screen sharing).
To resolve issues quickly, you will collaborate with peers, technical leads, high-level Microsoft engineering teams, and other product teams.
This role is part of the Microsoft Dynamics team that provides support for top-of-the-line business applications from Microsoft, their partners, and customers around the globe.
Responsibilities
This role will:
Communicate with end users/system administrators/solution integrators via phone, email, and/or chat to identify, diagnose, and troubleshoot their needs, as well as set expectations and deliver guidance on resolving the issue.
Apply technical knowledge relevant to the solution using technical documentation to identify appropriate remediation steps, identify escalated urgent situations impacting business priorities, troubleshoot, reproduce customer issues in lab environments, and seek guidance from technical leads and subject matter experts as needed.
Provide technical guidance across teams by identifying areas requiring expertise on different modules of a solution to resolve cases.
Maintain documentation for all cases including queries, process steps, and resolutions consistent with customer commitments, prescribed protocols, and processes.
Mentor junior support engineers as needed or requested by management.
Qualifications
In this role:
An understanding of any two or three of Active Directory (AD), Windows Server, Internet Information Services (IIS), software development, Azure, Networking concepts and database (SQL) is required
Familiarity with Dynamics 365 Operations, Dynamics 365 Business Central, Dynamics 365 Customer Engagement, Microsoft Power Apps and Flow or any ERP/CRM tools will be considered an advantage
Passion for solving complex technical issues
Customer-centered individual who takes initiative and exceeds expectations
Professional fluency in English is essential, both written and spoken.
What we offer you
Personal and professional growth in a global company
Diverse global team of supportive and passionate colleagues
Globally competitive Health Maintenance Organization (HMO) package
Subsidized transportation package (bus service)
13th month pay.
How to Apply
Interested and qualified candidates should:
Click here to apply online
Company: 9mobile
Job Title: Specialist, Business Support Systems (BSS)
Job Summary
This role undertakes the operations of the relevant Business Support Systems (BSS)covering all environments; Production, Test and Disaster Recovery to ensure adequate maintenance, operation and improvement of the entire BSS components and related software stack to achieve the required quality of service and service levels.
The role focuses on mainly on the Customer Relationship Management (CRM), KYC solution and Mobile Number Portability (MNP) systems but is required to have knowledge of and would be required to work on other BSS solutions, Provisioning, Middleware, Mediation and related systems.
The Convergent Billing System (CBS) is excluded from the scope of the BSS solutions.
Principal Functions
Tactical:
Participate and contribute to the development and maintenance of the IT Strategy and IT Operating model
Enforce BSS related processes and procedures.
Provide input on BSS Operations to other relevant IT processes and procedures.
Provides advisory services to IT Senior Management on BSS and operations
Support BSS architecture design and optimization and BSS integration with Operations Support Systems (OSS) and the CBS
Support project planning and execution within the BSS domain
Drive continual enhancements and improvements to the BSS and processes for business benefits.
Guide IT to optimal value creation using trending, analysis and benchmarking capabilities.
Drive for the attainment of agreed service levels for the BSS Operations and related KPIs
Liaise with revenue management in ensuring business revenue is secure with appropriate interventions where there are business exposures.
Support Performance Management unit in Contract Management, Vendor Management & Service Level Management related to assigned BSS services.
Operational:
Monitor the assigned BSS application services for availability, performance in line with agreed Service Levels, overall health check of underlying system processes, capacity in line with licensing and business requirements, batch jobs monitoring/management.
Carry out trend analysis, root cause analysis, known error establishment, and creation of Change Requests, Incidents and Problem tracking and escalation, resolution and closure, user administration, License Management & Administration and service reporting for the assigned BSS applications.
Contribute to regular health check service to provides comprehensive BSS application status information for the assigned systems to aid the identification of potential issues and bottlenecks and forestall any events that may affect the availability, performance, and security of the application.
Analyse and diagnose the resource utilization trends and problems associated with the application processes and tuning the assigned BSS application environment, collaborating with IT Performance & Capacity Management functions to achieve and/or maintain the agreed Service Levels.
Ensure proper documentation of the assigned BSS operating environments and storage into the knowledge management system for purposes of knowledge management and business continuity.
Manage the inquiry and request handling service in fulfilling standard and ad-hoc service requests related to the assigned BSS.
Work with relevant stakeholders to develop and periodically update a standard recovery procedure for operation to follow when a disaster occurs.
Contribute to ensuring the adequacy of the available Disaster Recovery (DR) infrastructure of the assigned BSS to either maintain operation functions at an interim minimal survival level and/or re-establish full scale operations at a state of normal operation level if possible.
Participate in the periodic disaster recovery drills for services involving the assigned BSS as planned and executed by the IT Business Continuity team
Ensure all system and non-system processes required to guarantee a successful transfer of services between primary and DR sites are operational and working as planned.
Implement a system to validate the integrity of replication and all DR processes / services between the primary and DR sites and provide periodic reports to IT Management.
Educational Requirements
Bachelor's Degree in Engineering / Sciences from an accredited college/university preferred.
Strong customer-centricity is required.
4 to 6 years of combined experience work experience in CRM, MNP and other BSS operations with role no less than half of those in an IT/Telecoms environment is strongly required.
Experience with IT resource planning, task prioritization, budget / cost control.  Strong ability to process data and extract actionable insights.
Sound knowledge of internal business processes in the mobile telecommunications industry; possesses a broad-based operational perspective and provides solutions.
Experience inworking / negotiating through complex issues and providing alternative solutions.
Good and demonstrable knowledge of & experience in IT Service Management in general and IT Operations specifically is required.
Highly developed business communications skill (verbal and written), good team player, change agent, strategic and creative, excellent relationship management skills and the ability to drive performance, consensus from all areas within the company.
How to Apply
Interested and qualified candidates should:
Click here to apply online
Company: Danish Refugee Council
Job Title: IT Officer
Background
Danish Refugee Council (DRC), has had an operational presence in Nigeria since 2015. DRC Nigeria is the largest DRC country mission in the West Africa region and one of the largest DRC country missions globally.
Currently, DRC delivers life-saving assistance and protection to vulnerable, conflict-affected populations including internally displaced persons, returnees and host communities in the areas of armed violence reduction, humanitarian mine action, livelihoods, nutrition and food security, protection, shelter and non-food items (NFI) and water, sanitation and hygiene (WASH) in 30+ Local Government Areas (LGAs) across Borno, Adamawa and Yobe states in northeast Nigeria.
Purpose
IT Officers are responsible for the installation, operation, and maintenance of computer systems and other technologies, such as communication systems. An IT Officer's duties include configuring hardware and software, setting up peripherals such as printers or routers, repairing equipment, and providing daily support for computer network users.
Officers may work as a help desk, responding to calls and e-mails regarding the computer network or communication systems.
They may also be responsible for writing reports, tracking inventory, evaluating new technologies.
Staff reporting to this post: IT assistants (if any).
Duties and Responsibilities
As an integral staff member of the Danish Refugee Council, the IT Officer will provide support to the programme by undertaking technical and practical operational tasks to ensure smooth, safe and efficient use of DRC IT equipment and Internet supply.
Key Roles include:
Monitor the internet connection and bandwidth ensuring that Service Level Agreements are adhered to for all sites in Borno.
Travel to different field locations to troubleshoot various issues with IT equipment and internet.
Maintains excellent communication with staff in all field offices on support related to Internet.
Safeguard DRC data by use of security policies and procedures, and implement a backup and recovery procedure.
Assist in the organization and inventory of all IT hardware and software resources.
Hardware management and maintenance of IT equipment.
Reduce outsourcing IT services, such as printers and photocopiers wireless connectivity and preventive maintenance.
Creates and maintains good technical documentation; Ensure paperwork is kept according to DRC's policies and procedures and filed neatly with supporting documents in respective files (in particular equipment issue vouchers.)
To undertake basic training for staff on computer handling, usage and email etiquette, rollout same training in all Borno offices.
Performs other duties as assigned.
The responsibilities listed in the JD are not exhaustive and may be readjusted according to operational needs but will remain in line with the overall purpose of the role.
General Work and Filing:
Implement standard DRC IT systems and procedures.
Ensure that Internet cost and tracking is maintained.
Ensure all paperwork is kept according to DRC's policies and procedures of and filed neatly with supporting documents in respective files especially when it comes to equipment issue vouchers.
Undertake any other reasonable duties requested by line manager, where they don't contradict the organization's policies.
Qualifications
Bachelor's Degree in Computer Science, Information Technology, Engineering or relevant equivalent disciplines.
2 years Work experience as an IT/IM support staff.
Excellent computer skills.
Knowledge of VSAT and router configuration.
Knowledge & experience of dealing with ISPs.
Fluency in written and spoken English.
Must have strong reporting and communication skills
Desirable:
Work experience with non-governmental organizations (NGOs) and/or displaced population is a very strong asset.
Microsoft Certifications is a plus.
Fluency in local spoken languages
General Regulations:
The employee shall follow DRC instructions on safety, confidentiality and ethical guidelines, including the Code of Conduct and the Humanitarian Accountability Framework.
Employee should not engage in any other paid activity during the DRC contract period without prior authorization.
Employee should not engage in any activity that could harm DRC or the implementation of any project during the DRC contract period.
Employee should not give interviews to the media or publish project-related photos or other material without prior authorization.
Employee shall return all borrowed equipment for the project to DRC after the end of the contract period or upon request.
Method of Application
Interested and qualified candidates should:
Click here to apply online
5.         Company: Family Health International
Job Title: ISS Financial Analyst
Job Description
The primary responsibility of the ISS Financial Analyst is to support and assist the ISS department with financial planning, ordering, tracking, analysis and reporting.
This role will work with internal departments, projects and external vendors to ensure all invoices and orders are process appropriately.
This position reports into the Director ISS Operations Department.
Principle Responsibilities
Process invoices and orders, providing supporting documents as needed, investigate, and resolve problems associated with processing of invoices and purchase orders.
Manage asset inventory process including hardware items, software licensing, etc.
Ensure monthly project re-allocations and charge backs happen correctly and timely.
Create requisitions following defined procedure.
Assist with monthly closings, accrual process throughout the year.
Create and manage various spreadsheets.
Maintain and track required documentation on SharePoint.
Respond to all internal customer and vendor inquiries in a timely manner.
Maintain files and documentation thoroughly and accurately in accordance with established procedures.
This job posting summarizes the main duties of the job. It neither prescribes nor restricts the exact tasks that may be assigned to carry out these duties.
This document should not be construed in any way to represent a contract of employment.
Management reserves the right to review and revise this document at any time.
Minimum Qualifications
Education:
Bachelor's Degree or its International Equivalent.
7-9 Years of progressively responsible financial analysis experience in a government contracting environment.
3-5 years of experience with Deltek Costpoint
5-7 years of experience with Excel, PowerBI, Sharepoint and other Office365 applications
Experience in providing outstanding customer service, performing complex activities associated with maintaining ledger accounts, and in ensuring compliance with company's system of internal controls is required.
Computerized accounting software experience required. Proficiency in spreadsheet software required.
Articulate and professional and able to communicate in a clear, positive fashion with clients and staff.
Must be able to read, write and speak fluent English;
Non-governmental organization (NGO) experience a plus
Problem Solving & Impact:
Analyses moderately complex business operations and financial statements.
Reviews and determines compliance with laws and regulations; draws conclusions; makes recommendations for approval.
Serves as a resource to others in resolving moderately complex problems; identifies substantive issues that are thoroughly and accurately researched and analyzed.
May review and analyze recommendations from peers.
Contributes to the completion of organizational projects and goals.
Errors in judgment or failure to achieve results would normally require a moderate expenditure of resources to rectify.
Supports internal and external audit requests.
Explains variances in a concise manner.
Supervision Given / Received:
Works under very general supervision.
Work is reviewed for soundness of judgment and overall adequacy and accuracy.
Recommends and/or makes selection decision.
Develops, implements and improves work plans as needed.
May serve as a coach or mentor to lover level employees in the department.
May provide some on-the-job training.
Experience:
Typically requires a minimum of 5+ years of progressively responsible financial analysis and pricing experience in a government contracting environment.
Proficiency in spreadsheet software required.
Must demonstrate excellent analytical and organizational skills.
Science or health-related field experience preferred.
Non-governmental organization (NGO) experience preferred.
Typical Physical Demands:
Typical office environment.
Ability to spend long hours looking at computer screen and doing repetitive work on a keyboard.
Ability to sit and stand for extended periods of time.
Ability to lift / move up to 5 lbs.
Technology to be Used:
Personal Computer/Laptop, Microsoft applications (i.e., Office 365, SharePoint, Skype/Zoom/Teams), cell phone/mobile technology, and standard office equipment.
Travel Requirements:
Method of Application
Interested and qualified candidates should:
Click here to apply online
HEALTH
Company: International Medical Corps
Job Title: Nutrition Assistant
Job Summary
The selected candidate (s) will be responsible for the overall implementation of the nutrition program and IYCF components in collaboration with other CMAM nutrition partners and integration with other programs.
S/He will facilitate good practice and ensure compliance with applicable implementation of national CMAM guidelines that beneficiaries will receive support through the implementation of Cash Based Transfer with the use of e-voucher modality in Shani LGA.
Tasks and Responsibilities
Supporting targeting of beneficiaries; formation and establishment of Mother Care groups; selection of community volunteers and members of community structures.
Work closely with care group promoters and lead mothers to ensure all aspects of the program are understood and agreed and appropriate referrals take place to and from the community.
Take lead on the services at the retailers' shops including verification, validation of beneficiaries.
Ensure that the vendor shops are clean, food commodities provided are as per the variety and prices indicated, food commodities are not expired and are of good quality, beneficiaries are not short changed and they are served with dignity
Work closely with the lead mothers to ensure all children and women are screened correctly.
Ensure all eligibility criteria are respected and understood by the teams, including admission, discharge.
Encourage caregivers to access health facilities and have all children immunized according to the national protocols.
Provide key WASH, health and nutrition education messages to beneficiaries based on the protocols and guidelines including messages on, distribution days, beneficiary rights etc. during sensitization sessions.
Respond to inquiries regarding the technical aspects of the program admission
Follow-up and ensure the field team interacts with the beneficiaries and community leaders properly.
Represent the organization at LGA meetings involving nutrition actors.
Any other duties that may be assigned from time by supervisors.
Coordination:
Work closely with community structures to follow up on implementation of nutrition activities and support
Supported by Nutrition Officer, supervise the implementation of sensitization activities whilst collaborating with key stakeholders
Represent IMC in LGA-level coordination meetings and conferences supported by Nutrition Officer as necessary when requested.
Reporting:
Support to track the progress of activities, challenges encountered, lessons learned and good practices and Compile collected data, pictures and other information from the field
Pass on any information or problems to his/her direct and/or indirect supervisor concerning his/her task, IMC programs, or safety aspects
Keep monitoring tools and files archived at the IMC office, ensuring their availability to his/her supervisor
Compile information to ensure that the nutrition situation in the area of implementation of the program is achieving the expected result, when required.
Provide feedback to the programme team based on the field monitoring visits
Support the project team in developing high quality project/programme reports
Liaise with M&E Team to ensure timely submission of contributions. Support the M&E team in analysis of beneficiary data collection through the various tools
Prevention of Sexual Exploitation and Abuse:
Actively promote PSEA (Prevention of Sexual Exploitation and Abuse) standards within International Medical Corps and amongst beneficiaries served by International Medical Corps.
Compliance & Ethics:
Promotes and encourages a culture of compliance and ethics throughout International Medical Corps. As applicable to the position, maintains a clear understanding of International Medical Corps' and donor compliance and ethics standards and adheres to those standards. Conducts work with the highest level of integrity.
Qualifications and Experience
Degree in Health-related course from a recognized accredited higher institution.
Over two (2) years' experience in CMAM and I YCF program, BSFP and CBT (e-voucher).
NYSC Certificate or Exemption letter
Valid and current practicing license.
Excellent report-writing skills is an advantage.
Fluent in written and spoken English, Hausa and Kanuri.
Commitment to and understanding of IMC's aims, values and principles.
Key Competencies:
Strong communication skills: oral, written and presentation skills.
Should be a team player and culturally sensitive.
Demonstrated proficiency in computer applications such as word processing, spreadsheets, email and utilization of the internet.
Strong leadership, team building, conflict resolution and ability to deliver IMC's strategic objectives.
Extremely flexible, and have the ability to cope with stressful situations
Equal Opportunities:
International Medical Corps is proud to provide equal employment opportunities to all employees and qualified applicants without regard to race, color, religion, sex, sexual orientation, national or ethnic origin, age, disability or status as a veteran.
Method of Application
Interested and qualified candidates should send their Application Letter and Curriculum Vitae (CV) in a single Microsoft Word Document to "the Human Resource Coordinator, International Medical Corps" via: imcnigeriavacancy@internationalmedicalcorps.org using the Job Title and Location as the subject of the mail.
                                                                        Mid-Level Jobs
Mid-Level Jobs at Konga, PZ Cussons, Google, PG Consulting Limited etc.
A. SALES/MARKETING
Company: Konga
Job Title: Logistics Sales / Business Development Officer
Role Summary
The Logistics Sales/Business Development Officers will be responsible for generating and converting sales opportunities within allotted regions and shall ensure that all assets within his/her care are properly drilled to maximize its potential.
The role also entails working closely with the warehouse and supply chain team of many organization as the case maybe on luggage shipment planning and ensuring business targets are being achieved.
Some Roles and Responsibilities
Profiling of potential clients for logistics services, set up meetings between express and prospective clients' decision makers.
Lead generation, cold calling, and presentation of proposals to ensure robust pipeline opportunities.
Plan approaches and pitches, work with the team to develop bespoke proposals that suits clients' logistics needs.
Carry out research and market analysis, familiarize with the industry trends and develop strategic sales plan.
Track and follow-up pipeline opportunities to ensure closing of deals Manage clients' accounts and maintain a healthy customer relationship with clients Ensure zero idle assets, profitability and return on investment.
Responsible for price and service negotiation with customers and carriers.
Responsible for supervising shipments until delivery completed to guarantee smooth operations and customer satisfaction.
Professional Skills & Qualifications Required
Minimum of Bachelor's Degree.
However, candidates with Diploma and strong experience can be considered.
Experience in transportation brokerage/sales experience, marketing multipart logistical solutions to a wide range of clients.
Candidate must possess a strong track record for delivering successful sales experience in personal selling, telephone sales, and customer service.
Knowledge of Trade-show, LTL, and less than truckload; FTL – Full Truckload and Air Freight, as well as other supply chain management solutions.
Solid skills with MS Office software; good experience with sales automation, customer relationship management, and other web-based software programs.
Interpersonal skills: Sociable personality with know-how at developing relationships Communication skills: Applicants for this role must be analytical and a problem-solvers with adequate skill set to handle stressful situations while putting the needs of the customer first
Time management, multitasking and negotiations skills are also required.
Why Work with Konga?
A unique opportunity to work in a fast paced, structured and technologically driven environment.
The opportunity to become part of a highly professional and dynamic team growing the ecommerce space in Nigeria.
An unparalleled personal and professional growth as our longer-term objective is to train the next generation of leaders for our fast-growing businesses.
Method of Application
Interested and qualified candidates should send their Negotiations, CV containing their LinkedIn profile details or Portrait Photo to: careers@konga.com using the Job Title as the subject of the mail.
Company: PZ Cussons
Job Title: Channel Sales Manager – Golden Outlets
Department Strategic Objectives
Drive the delivery of customer and field sales business objectives towards the achievement of overall business objectives and growth agenda.
Job Purpose
Implement the sales strategy to deliver agreed business objectives within assigned outlets
Responsible for:
Agency staff at golden outlets
Must be able to influence, inspire and drive performance without having direct management responsibility for distributor staff
Context / Scope
A key contributor to the success of the PZ Cussons commercial strategic plan; demonstrating industry leadership in both volume driving & brand building activity.
Key Accountabilities
Manage the top weighted Golden outlets in the territory – sell in and the delivery of products
Recruitment of new outlets
Ensure availability of MSL in the outlets
Effective promo management in the assigned outlets
Ensure Joint Business Reviews with the outlets
Market intelligence gathering and competitor activity monitoring and report timely.
Measurement/Performance Indicators:
Target vs. Actual monthly/yearly performance (sell-In) KPIs
Agreed coverage plans
Achieve secondary sales target
Achievement of weighted distribution.
Internal & External Relationships:
Zonal Manager
Marketing/Sales/Channel/Supply Chain/Finance/HR team
Customers
Agency staff
PZ Marketing & Sales network.
Knowledge, Skills & Experience Needed
Qualifications:
First Degree in any discipline
Computer Literacy
Experiences: (What experience brings success to this role):
Minimum of 1 year experience in marketing or sales, and over this period has successfully delivered on KPIs.
Direct experience of PZ Cussons Way of selling capabilities with a focus on Sales Driver execution at the point of purchase (QDVP), Outlet Segmentation and Managing Relationships including structured call, persuasive selling and brand passion.
Knowledge: (What does the person need to know):
Good knowledge of business objectives and priorities.
Experienced driver with valid license
Knowledge of Field Sales Management and Market Intelligence.
PZ Cussons Leadership competencies
Functional or Technical / Business Skills: (What can the holder do):
Commercial Acumen – Emerging
Customer Management – Emerging
Negotiation Skills – Emerging
In Market Execution – Emerging
Selling Skills – Emerging
Sales Drivers – Emerging
Channel Strategy – Emerging
Communication/Interpersonal skills – Developed
IT Skills – Developed.
How to Apply
Interested and qualified candidates should:
Click here to apply online
Company: Google
Job Title: Industry Manager, Large Customer Sales
About the Job
Businesses that partner with Google come in all shapes, sizes and market caps, and no one Google advertising solution works for all.
Your knowledge of online media combined with your communication skills and analytical abilities shapes how new and existing businesses grow.
Using your relationship-building skills, you provide Google-caliber client service, research and market analysis.
You anticipate how decisions are made, persistently explore and uncover the business needs of Google's key clients and understand how our range of product offerings can grow their business.
Working with them, you set the vision and the strategy for how their advertising can reach thousands of users.
This is an opportunity to lead transformative relationships with companies in Africa. In this role, you will be able to shape how companies evolve in their digital transformation, and help them leverage Google products to achieve both their brand and performance goals.
Our Large Customer Sales teams partner closely with many of the world's biggest advertisers and agencies to develop digital solutions that build businesses and brands.
We enjoy a bird's eye view on the massive transformation occurring as advertising shifts to mobile and online platforms.
We're uniquely situated to help shape how companies grow their businesses in the digital age.
We advise clients on Google's broad range of products across search, video and mobile to help them connect instantly and seamlessly with their audiences.
Responsibilities
Define the business strategy aligned to the customer's strategies by analyzing data, trends, client's performance and business models, and identifying opportunities.
Develop and maintain C-level relationships and serve as a point of contact to our customers with the goal of extending relationships, increasing the client's growth, and optimizing the advertising resources.
Develop strategic, forward thinking, data-driven analysis and consultative recommendations that align with customer goals and quantify high-impact opportunities with clear recommendations to present to clients.
Establish and nurture sustainable relationships with advertisers, agencies, and ecosystem partners to serve as a trusted consultant.
Educate the market on Google's advertising solutions and contribute strategically to the growth, development, and direction of Google's products and services in Sub Saharan Africa.
Minimum Qualifications
Bachelor's Degree or equivalent practical experience.
Experience in advertising, sales, marketing, consulting, or media.
Ability to speak and write in English fluently.
Preferred qualifications:
Experience in media, business development, client relationships, and consulting.
Experience in business and/or commercial leadership.
Knowledge of, and established relationships within, the advertising industry.
Knowledge of performance advertising, media strategy, consumer research, and campaign performance management.
Knowledge of performance-based advertising and how Google products can help deliver on client objectives.
Method of Application
Interested and qualified candidates should:
Click here to apply online
Company: PG Consulting Limited
Job Title: Territory Sales Lead
Job Description
The typical TSL will be a goal oriented, entrepreneurially inclined, experienced, high performing and business savvy mature male, with excellent salesmanship, territorial supervisory and leadership abilities.
In essence, the role requires a quintessential salesman those who are simply salesmen by nature.
Major Goals
The major goals of the role are to consolidate and expand the company's growing market in the assigned territory, entrench the different products' brands for the highest brand visibility, expand and maximize sales revenue potential and ensure a perfect and effective representation for the company within the territory assigned.
This individual will coordinate, supervise and also ensure deliveries to clients and maintaining relationships with clients.
Major Responsibilities
The routine responsibilities entail:
Crafting and continuously modifying sales plans;
Leading the effective implementation of the sales plan to achieve periodic sales targets;
Maintaining accurate records of sales;
Leading and coordinating strategic promotional activities;
Leading efficient delivery of excellent customer service to clients to ensure customer retention
Providing accurate and timely sales and operational reports to HQ
Developing concepts and ideas to achieve the territorial objectives of the company.
Qualifications
3 to 5 years' Experience in Sales, especially, Field Sales
First Degree or any Certified Equivalent Qualification/Certification will be Considered
Experience in Cosmetics or Pharmaceutical Sales is an advantage
Demonstrable Flair for Sales and Clear Career Goals in Sales
Must be Trustworthy and a Person of Integrity that values the Dignity of Labor
Entrepreneurial Mindset and Goal-Getting, Aggressive Sales Disposition
Leadership Attributes and Excellent Verbal Communication Skills.
Presentation of Two Referees of Good Standing in Business and Society.
Remuneration Package (+ Benefits)
Commission – 5% – 10% Sales Commission Per Month
Calls – Monthly Provision by Company
Data – Monthly Provision by Company.
Mobility – Fully Paid for and Maintained by Company.
Logistics – Fully Paid for by Company.
Method of Application
Interested and qualified candidates should send their updated CV, Cover Letter and a recent Photograph (Passport or Portrait or Full Picture) to: jobs@pgconsultingng.com using the Job Title and Location as the subject of the email.
B. FINANCE/DIRECTOR
Company: The American University of Nigeria
Job Title: Director of Internal Audit
Summary of Duties
The Director of Internal Audit reports to the President / Vice-Chancellor and is responsible for the day-to-day evaluation, internal control and performance audit of the University.
S/he will carefully analyse reports, statements, and accounting software of the University to ensure accurate calculations.
The Director of Internal Audit detects and reports any discrepancies within the University's financial records.
If an error has occurred, it is their duty to trace it back to the source and make recommendations to ensure more accurate accounting in the future.
Also, the successful candidate will be responsible for an independent review and appraisal of the fiscal and administrative operations of the University.
S/he implements direct and monitors auditing policies, procedures, and standards.
The Director of Audit plans and conducts operational, financial and compliance audits to evaluate the effectiveness of internal controls; Develops audit procedures and systems, oversees audit findings and recommendations; and Makes recommendations based on audit observations and monitors implementations of the same.
S/he will work within policies included in state and federal law of Nigeria and administrative regulations of the University and perform special investigations as requested by the President/Vice-Chancellor, in addition to other related duties as assigned.
Requirements
Bachelor's Degree in Accounting or Business with at least 5 years of relevant experience in Auditing
Membership of a relevant professional body e.g. ICAN, ANAN, ACCA
Possession of a higher degree will be an advantage
Candidate must be computer literate with a knowledge of relevant packages
Must have a thorough knowledge of all laws and regulations relating to accounting and practices.
Method of Application 
Interested and qualified candidates should submit their Resumes, Cover Letters and References as a single Word or PDF document to: recruitment@aun.edu.ng using the Job Title as the subject of the email.
Click here for more information
Note
Only shortlisted candidates will be contacted.
Only candidates that fill out the application form and submit their resumes, cover letters and references as a single file to recruitment@aun.edu.ng will be CONSIDERED!
AUN is an equal opportunity employer and strives to provide a culturally diverse workforce. We do not discriminate in employment on the basis of race, creed, colour, nationality, origin, age, sex, religion, and marital status. For more information on AUN, explore www.aun.edu.ng
Company: Techstars
Job Title: Managing Director, Techstars
Job Description
Are you a servant leader of leaders? Can you "GiveFirst" with no expectation of anything in return? Do you believe that collaboration drives innovation? Do you believe that entrepreneurs can change the world? If so read on…
We are seeking a Managing Director (MD) who can take the helm and lead our Accelerator and investment strategy for Techstars in Lagos, Nigeria. Your focus is to invest in the best founders, companies and support them from ideation to exit. You will actively recruit, select, mentor and guide founders through challenges, critical decisions, strategy, tactics, securing investment, making hard decisions and celebrating their wins. You will be directly supported by a Program Manager (PM) who focuses on program operations and with you, executing the Techstars proven playbook and delivering the best possible experience for Founders.
The MD sets the strategic direction and investment thesis of the program, including developing a curated team of mentors, investors and business advisors. The MD has ownership of the program success and partners with our central operations teams to ensure the exceptional delivery of our programs.
You will report directly to the General Manager joining a team that spans the globe. Work is based in Lagos, Nigeria.
Responsible for turning good companies into great, are you up to the challenge?
Duties and Responsibilities
Define the strategic direction and investment thesis for the program
Partner with program teams to create a holistic strategy and delivery plan and then own overall responsibility for the successful execution of the program
Sourcing, recruiting and making the initial investments decisions in all companies selected
Partner with internal Techstars' teams to create and drive the pipeline and recruitment of new companies across the entire Techstars network.
Create and nurture a strong network of mentors, sponsors, investors and corporate partners
Represent Techstars in the local community, both actively and passively
Service the Techstars' network
Mentor new MDs, assist in other programs, work on strategic initiatives and develop meaningful and beneficial relationships across the Techstars ecosystem.
General Qualifications
Entrepreneurial empathy – Must have founder experience, preferably been through failure and successful startups as a CEO
10+ years of experience in fast-paced environments within technology, startups, entrepreneurship and venture capital
Demonstrative leader of leaders and core understanding servant leadership
Strong investor mental model and demonstrative results of your investment decisions, good and bad
Comfortable with a minimal amount of direction and high expectations
Ability to command a room, public speaking and community development is key
Fits the Techstars' culture of #givefirst, Entrepreneurial Inclination, High Quality and Network Focused
Ability and willingness to travel worldwide for meetings and events around the globe
Expertise in term sheets, negotiations and fundraising.
Understand the value of scalable systems and processes
Degrees are welcome but not required. Show us what you have done, and can do beyond what you learned in school.
How to Apply
Interested and qualified candidates should:
Click here to apply online
Company – Asset & Resource Management Holding Company
Job Title: Senior Portfolio Manager – Investment Management
Job Purpose
To manage allocated portfolios (Mutual Funds, Institutional portfolios and private clients) in line with the agreed benchmark, risk preference, and generates appropriate risk premium.
Job Responsibilities
Manage Equity and fixed income portfolios, focusing on offshore assets, with the mandate of delivering competitive returns that outperform relevant benchmarks and industry peers
Working with the head of Investment Management to develop an appropriate investment strategy.
Collaborating with the head of investment and other team members to develop investible products that will increase asset under management
Providing support for the relationship managers in their sales and relationship management efforts
Providing unparallel service to internal and external Clients
Ensuring periodic portfolio reports are prepared timely and meet the set standard
Presenting regular reports to Institutional Client
Monitor and manage portfolio risk
Supervise work of junior colleagues
Keep abreast of key industry developments including regulatory charges
Objectives & Key Results:
Portfolio returns outperforming relevant benchmarks and industry peers
Portfolio is invested in line with internal policies and agreed on SLAs
Keeping portfolio risk within acceptable risk limits
Coordinating direct reports and ensuring that clients' instructions are treated within the agreed TAT.
Positive feedback from internal and external clients
Educational Requirements
First Degree in Economics, Finance, Accounting or Engineering
Minimum of ten years' experience in equity, fixed income and macroeconomic research. Past securities selection and portfolio management experience required.
Knowledge Requirements:
Macroeconomic Analysis
Financial Modelling
Relationship Management
Securities Selection
Skill Requirement:
Financial markets analysis
Financial modelling
Attention to detail (Excellence)
Continuous Learning
Drive for Results (Efficiency)
Customer Focus
How to Apply
Interested and qualified candidates should:
Click here to apply online
Company- Ernst & Young (EY)
Job Title: Executive Assistant
Key Responsibilities
Anticipates Partners' needs, providing the highest level of initiative and support.
Applies strategic business thinking to support Partners, and understands the firm's business and the Partners' roles
Provides effective representation in communications with all stakeholders whilst modeling the highest levels of customer service.
Provides comprehensive diary management, having autonomy to make decisions using initiative to resolve conflicts and exercise judgment on priorities.
Keeps Partners informed of itineraries, action items, messages and relevant business issues, both internal and external
Prepares Partners for meetings, receiving appropriate materials in advance, conducts research and coordinates with relevant staff members to get pertinent information for business meetings and provides materials in advance
Maximizes cost reduction opportunities, utilising preferred travel provider in line with travel and expenses policy.
Creates detailed organizational and filing systems for executives, processes documents and expense reports, prioritizes, distributes, and acts on executives' mail and e-mail.
Creates and formats documents electronically, including letters, memos, itineraries, status reports, presentations (PowerPoint), spreadsheets (Excel) and other related documents
Maintains highest level of confidentiality in handling files, e-mail and other sensitive client information for the executives and in all aspects of role.
Experience and Skills Required
Experience in a corporate professional services environment is required.
Experience supporting multiple Partners required.
The confidence to engage with senior/high profile contacts and clients and their teams.
Strong research skills and Proficiency in MS Word, Excel, Outlook and PowerPoint is required.
Attention to detail and ownership for the delivery of high-quality work.
Extremely organized and detail-oriented, with strong project and time-management skills.
Must be an excellent communicator – exceptional written, verbal and interpersonal communications skills. Excellent grammatical, editing and proofreading skills.
Confident with the ability to use own judgment and make decisions in order to prioritise, challenge, negotiate and influence.
The ability to plan ahead and anticipate potential problems.
A flexible and professional approach, remaining calm under pressure.
Knowledge of time zones and best means of travel between multinational locations.
Ability to build relationships across diverse teams both locally and globally.
How to Apply
Interested and qualified candidates should:
Click here to apply online
C. IT/ENGINEERING
Company: Kuda
Job Title: Commercial Finance Analyst
Role Purpose
This role will handle project and product cost reviews, conduct monthly performance review meetings, handle the review of budget vs actual on a unit/departmental basis.
Roles & Responsibilities
Consolidate and analyze financial data (budgets, income statement forecasts etc) taking into account company's goals and financial standing
Provide creative alternatives and recommendations to reduce costs and improve financial performance
Assemble and summarize data to structure sophisticated reports on financial status and risks
Develop financial models, conduct benchmarking and analysis
Conduct business studies on past, future and comparative performance and develop forecast models
Identify trends, advise company and recommend actions based on sound analysis
Track and determine financial status by analyzing actual results in comparison with forecasts
Reconcile transactions by comparing and correcting data
Gain and update job knowledge to remain informed about novelty in the field
Consult with management to guide and influence long term and strategic decision making within the broadest scope
Drive process improvement and policy development initiatives that impact the function
Requirements
Professional certification (ACA/ACCA) is a must
7-10 years' experience in a performance reporting role is required
Proven working experience as a financial analyst
Proficient in spreadsheets, databases, Ms office, and financial software applications
Hands-on experience with statistical analysis and statistical packages
Proven knowledge of financial forecasting and diagnosis, corporate finance and information analysis
Well-informed in current financial subjects, accounting, tax laws, money market and business environments.
Benefits
Become a part of one of the trailblazers in the challenger banking arena by joining the exciting and ambitious team at Kuda Bank as we work to become the neobank for 'every African on the planet'.
An exciting and flexible work environment
Competitive pay
Smart and kind coworkers
Full pension contribution
Reliable health insurance.
Method of Application
Interested and qualified candidates should:
Click here to apply online
Company: Marriott International
Job Title: Director, Engineering
Job Summary
Provides a high level of property maintenance knowledge.
Position has overall responsibility for maintaining the building, grounds and physical plant with particular attention towards safety, security and asset protection.
Accountable for managing the budget, capital expenditure projects, preventative maintenance and energy conservation.
Develops and implements strategies that will deliver products and services, which meet or exceed the needs and expectations of guests and employees while maximizing the financial performance.
Responsible for maintaining standards and regulatory requirements.
Leads the emergency response team for all facility issues.
Core Work Activities
Managing Engineering Operations and Budgets:
Works with property and regional engineering leadership team to determine how Engineering is performing against budget and highlights areas of concern to leadership.
Manages the physical plant including equipment, refrigeration, HVAC, plumbing, water treatment and electrical systems in accordance with Standard Operating Procedures.
Administers service contracts to support property needs.
Ensures fire crew has complete understanding of all procedures, equipment and alarms.
Coaches and supports engineering leadership team to effectively manage controllable expenses (e.g., wages, heat, light and power, water consumption, tools and equipment, grounds keeping supplies, uniforms, vendors, service agreements, inventory, etc.).
Manages and controls heat, light and power.
Develops an engineering operating strategy that is aligned with the property/brand's business strategy.
Develops and manages Engineering budget.
Ensures integration of departmental goals in game plans.
Oversees execution of long term preventative maintenance and 10 year asset protection plans.
Reviews financial reports and statements to determine how Engineering is performing against budget.
Addresses potential areas of concern and proposing solutions to owners in a proactive manner.
Communicates a clear and consistent message regarding departmental goals to produce desired results.
Supervises construction to ensure timely completion of projects within budgetary guidelines.
Maintaining Engineering Standards:
Ensures compliance with state, local and federal regulations.
Maintains property life safety systems (e.g., fire-fighting equipment, sprinkler systems, and alarm systems).
Ensures building and equipment licenses, permits and certifications are current.
Ensures property policies are administered fairly and consistently.
Managing Profitability:
Manages areas of operation to budget by reviewing operating statements, budget worksheets and payroll progress reports.
Monitors and manages the payroll function.
Manages department's controllable expenses to achieve or exceed budgeted goals.
Participates in the development of department's capital expenditure goals; manages projects as needed.
Participates in the budgeting process for areas of responsibility.
Prepares weekly and period end P&L critiques.
Understands the impact of department's operation on the overall property financial goals; educates staff on details as appropriate.
Reviews and manages controllable expenses such as, heat, light, power, water consumption, tools and equipment, grounds keeping supplies, uniforms, vendors, service agreements, etc.
Conducting Human Resources Activities:
Ensures employees are treated fairly and equitably.
Ensures disciplinary procedures and documentation are completed according to Standard and Local Operating Procedures (SOPs and LSOPs) and support the Peer Review Process.
Utilizes employee feedback and an "open door" policy to identify and address employee problems or concerns in a timely manner.
Celebrates successes by publicly recognizing the contributions of team members.
Resolves guest problems and complaints.
Brings issues to the attention of Human Resources as necessary.
Ensures that regular on-going communication takes place throughout the engineering operation to communicate daily operations activities, set expectations and create awareness of business objectives.
Candidate Profile
Education and Experience:
High School Diploma or GED; 6 years experience in the engineering and maintenance or related professional area; technical training in HVAC-R/Electrical/Plumbing.
Or
2-year Degree from an accredited university in Building and Construction, Engineering, Mechanics, or related major; 4 years' experience in the engineering and maintenance or related professional area; technical training in HVAC-R/Electrical/Plumbing.
Method of Application
Interested and qualified candidates should:
Click here to apply online
Company: Amazon 
Job Title: Solutions Architect, Startups, AWS (Sub Saharan Africa)
Job Summary
Startup Solutions Architects work hand in hand with technical co-founders, engineers and developers to help them make the most of the Cloud. They are at the crossroads of business and technology and engage with organizations at all stages of cloud adoption. Solutions Architects also take a leading role in creating and presenting technical content and best practices.
Solutions Architects own the overall technical relationship between customers and AWS and make recommendations on security, cost, performance, reliability and operational efficiency. They work to understand the customer's business needs and give prescriptive guidance on how to create business value with technology. To do this they collaborate with other teams such as account management, professional services, support, product teams and the AWS partner ecosystem.
In this role you will get to practice your creativity, linking technology to tangible solutions and educating Startups about the art of the possible. You will have the opportunity to define or invent cloud-native reference architectures for a variety of scenarios (e.g. Artificial Intelligence, Deep Learning, Genomics, Analytics and Big Data, DevOps or Security).
The Solutions Architecture team is a diverse group of technologists from a variety of backgrounds. Practical knowledge of the AWS platform is desired but not required, provided you have a sound technical foundation and a desire to learn.
You will have the support to grow your expertise in industry and technology areas of depth. Every day you will learn something new from your customers, your peers and your own experiments.
At Amazon you will be encouraged and rewarded for doing what is right for the long-term success of the customer. We value your passion to discover, invent and build on behalf of customers.
Basic Qualifications
Technical Degree (Computer Science, Mathematics, Engineering or equivalent) and/or relevant tech experience
CTO/co-founder/architect experience for a VC-backed technology startup company or strong interest in the Startup ecosystem
Experience of Software, Systems or Data Design.
Passion for technology and for learning.
Fluent written and verbal communication in English.
Preferred Qualifications:
The following qualifications are desired but not required:
Experience designing, building, refactoring or operating large scale and impactful IT projects – either on premises or in the cloud
Knowledge of a modern programming language (Python, JavaScript, Go, .Net, Java, etc.)
In depth working knowledge in a technology domain such as distributed internet-scale web or mobile applications, DevOps, Serverless, Big Data, Analytics, Machine Learning, highly secured workloads etc.
AWS certification (e.g. AWS Solutions Architect Associate or Professional).
Fluent written and verbal communication in French.
Here are some other Qualities we are Looking for:
Be great fun to work with. At AWS, we have a credo of "Work hard. Have fun. Make history". In this role, you will love what you do, and instinctively know how to make work fun. You will be dynamic and creative, and willing to take on any challenge and make a big impact.
Enjoy working with customers. You will have a passion for educating, training, designing, and building cloud solutions for a diverse and challenging set of enterprise customers.
Have a strong understanding of large scale computing solutions. The ideal candidate will have past experience working as a systems or support engineer or technical architect. You will enjoy keeping your existing technical skills honed and developing new ones, so you can make strong contributions to deep architecture discussions. You will regularly take part in deep-dive education and design exercises to create world-class solutions built on AWS.
Method of Application
Interested and qualified candidates should:
Click here to apply online
Company: International Medical Corps
Job Title: WASH Technician
Job Summary
The WASH Technician will be responsible for providing support to the WASH project implementation especially on the hardware components of the WASH program including construction and drilling / equipping of solar powered borehole, institutional latrine construction.
Candidate work will involve BOQ development, drawing / designs and day to day supervision of field works to ensure contractors delivers a qualitative infrastructure according to set specifications.
Dimensions
Managing / supervising resources within defined boundaries, which includes people and assets.
Providing professional procurement and logistics guidance and advice to managers as related to their programs.
Participates in the development of procurement plans, strategy and supports operational implementation.
Develops solutions to diverse and complex problems within organizational policy.
Interprets and applies operational and specialist information in a variety of formats and from a variety of sources.
Flexibility to anticipate and resolve challenges within organizational or divisional parameters, with moderate scope.
Contribute to and provide guidance in operational planning.
Ensure Health and Safety procedures are followed at all IMC sites.
Continue to support security risk assessments and support the development of appropriate security plans in a complex and fast changing environment as related to logistics and procurement.
Main Responsibilities
Act as the main technical personal in the development of bill of quantity (BoQs) and designs for all WASH works on this project including but not limited to latrines construction, water points drilling and waste management at health facility.
Work with the WASH Project team to design templates, construction contracts for WASH related works, and a system for monitoring the progress of works and performance of hired contractor.
Provide rigorous supervision of WASH hardware works in health facility in Kano
Provide technical supervision to contractors undertaking solar installation works at the health facility
Review technical reports from the various contractors and provide recommendations to the WASH Project Officer as to whether the delivered infrastructures meet the required standards and quality by International Medical Corps
Provide technical inputs in assessments for new project areas
Provide technical inputs in the production of IMC regular reports both internally and externally: Weekly, monthly, quarterly.
Provide technical input/ verification in the quality and quantity of materials received from suppliers before it is received by the logistics.
Liaise with contractors on the quantity and quality of materials to be requested form logistic and makes the request on time for prompt delivery to site.
Be involved in capacity building of Water Management and Sanitation committees especially with regards to routine maintenance techniques.
Provide updates to WASH Coordinator on state of International Medical Corps, Water and Sanitation infrastructure by working closely with the trained WASHCOMM committee at the health facility.
Education and Qualification
B.Eng. or HND in Civil Engineering, Water Engineering or Architecture or any relevant technical qualification.
At least two year of experience with a non-profit, non-governmental organization or private engineering firm.
Demonstrated skill in the use of AutoCad, CAD, GIS software, and GPS device.
Experience in drafting Bill of Quantities for civil works.
Experience in ground water development and rehabilitation.
Excellent experience with Microsoft Excel, including use of formulas and pivot tables
Strong skills with Microsoft Word
Excellent English communication skills
Ability to exercise sound judgment and make decisions independently.
Flexible, able to cope with stressful situations and frustrations.
Prevention of Sexual Exploitation and Abuse:
Actively promote PSEA (Prevention of Sexual Exploitation and Abuse) standards within International Medical Corps and amongst beneficiaries served by International Medical Corps.
Compliance & Ethics:
Promotes and encourages a culture of compliance and ethics throughout International Medical Corps. As applicable to the position, maintains a clear understanding of International Medical Corps' and donor compliance and ethics standards and adheres to those standards. Conducts work with the highest level of integrity.
Equal Opportunities:
International Medical Corps is proud to provide equal employment opportunities to all employees and qualified applicants without regard to race, color, religion, sex, sexual orientation, national or ethnic origin, age, disability or status as a veteran.
How to Apply
interested and qualified candidates should send their Applications and CV in a single MS Word Document to "the Human Resource Coordinator, International Medical Corps" via: imcnigeriavacancy@internationalmedicalcorps.org using the Job Title and Location as the subject of the mail.
GRADUATE ENTRY JOBS
Company: Dangote Cement Plc
Title: Graduate Trainee Programme
Details
As part of our strategic plan to contribute to the development of Africa's economies and attract talents into our organization, we are seeking high-potential, vibrant and passionate self-starters to join our 2022 Graduate Trainee programme.
In Dangote Cement Plc, you will be exposed to global business operations and basic cement manufacturing process. Equally, you will be trained and groomed into playing a key part in supporting the growth of our organization.
With large number of employees spread across different locations and business units, including the heart of Lagos, you will learn from our highly skilled professionals who are experts in their preferred pitches.
As a graduate trainee, some of your responsibilities include but will not be limited to:
Shadowing staff members across all departments at Dangote Cement
Participate on-the-job training, meetings, workshops, and team-building events.
Taking notes on experiences and keeping a log of things learned.
Compiling reports and making presentations to other staff members.
Analyzing existing systems and offering new ideas for improvement.
Showcasing positive energy into the organization with lasting professional relationships with staff.
Conducting research and assisting the Supervisor wherever possible.
Completing fieldwork or visiting different work sites when required.
Upholding the good name of the company at all times.
At the end of this program, you should be ready for higher responsibilities.
Requirements
Bachelor's Degree or Higher National Diploma in relevant discipline.
Must have at least a second class lower or lower credit.
Must have completed NYSC between 2021 and Application Closing Date
Must be 27 years old or younger ·
Minimum of 5 O'level credits in one sitting including English language and Mathematics
Previous work experience is not necessary, but may be advantageous ·
Excellent written and verbal communication skills
Comprehensive knowledge of Microsoft Office tools
Be innovative and creative ·
Benefits
Private Health Insurance
Pension Plan
Paid Time Off
Training & Development.
How to Apply
Interested and qualified candidates should:
Click here to apply online
Company: Aspom Travel Agency
Job Title: Human Resource Graduate Trainee
Requirements
Candidate must possess a B.Sc. in any field
Minimum of 1 year experience
Candidate Must have experience in Microsoft word, excel, and PowerPoint
Candidate must possess strong learning ability
Candidate must have good written and oral communication.
How to Apply
Interested and qualified candidates should:
Click here to apply online
Company: Frigoglass Industries Nigeria Limited
Title: Glass Technologist Trainee Programme
Details
We are hereby offering a unique opportunity for young Nigerian Glass Technology graduates to kick-start their careers by enrolling in our Trainee Programme.
The successful candidates will be exposed to an intensive 12 months practical training and work experience in a world class Glass Manufacturing Environment.
Eligibility Criteria
Bachelor of Science (B.Sc.) Degree or Higher National Diploma (HND) in Glass Technology from a recognized tertiary institution
Minimum of Second Class Division/Lower Credit
Must have completed NYSC
Not more than 2 years work experience.
Method of Application
Interested and qualified candidates should:
Click here to apply online
Company: Kradot Limited
Job Title: Graduate Trainee
Job Summary
We are seeking recent graduates to join our team.
We are looking for goal-driven and passionate individuals to support the business services department.
Responsibilities
Working closely with clients and managerial staff
Compiling reports and making presentations to other staff members
Provide advice and guidance on services selection to client
Submit daily sales reports through the company sales app
Attending meetings along with managerial staff and taking notes
Conducting research and assisting the manager or supervisor when necessary
Bringing positive vibes into the company and forming a lasting professional relationship.
Requirements
B.A / B.Sc. or HND in any discipline.
2 – 8 years of work experience.
Excellent written and verbal communication skills.
A positive attitude.
Ability to work with minimal supervision.
Method of Application
Interested and qualified candidates should send their CV and Application to: joyce@kradotltd.org using the Job Title as the subject of the email.
Company: Deloitte
Title: Deloitte Graduate Academy 2022 Digital Programme
Programme Overview
The purpose of Deloitte Digital Academy is to develop the talents required to harness emerging opportunities in Technology Implementation, Process Automation, Product Development, and Technology Advisory.
Qualifications
Developers to have experience with at least two of the following pairs: VB/UIPath, Java/C#, Python/R, JScript/AngularJS, SQL Server/Oracle and CSS & HTML. This will guarantee a team that can handle the development of enterprise standard solutions end-to-end.
In addition to the basic programming skills required of software developers, an understanding of these under-listed requirements are of high importance:

Proper understanding of software development life cycle
Ability to develop unit testing of code components or complete application
Understanding of Web Application Components and common technologies for these components
Candidates who demonstrate a good mastery of these will be a great addition to the team.
Prior relevant experience is an added advantage.
Requirements: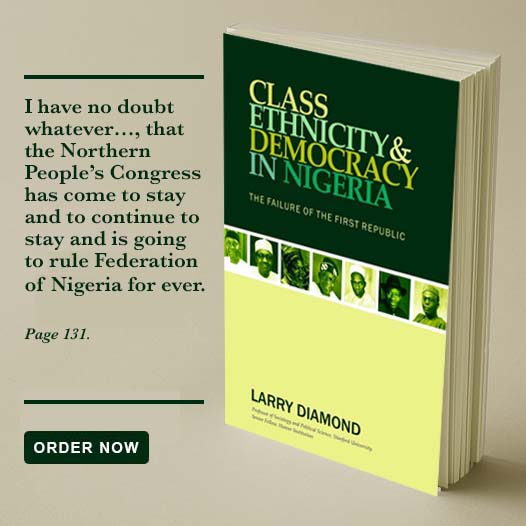 Applicants must show a keen interest in Information technology
Be of proven integrity, giving attention to confidentiality requirements
Possess excellent IT skills
Ability to think outside the box and quickly learn new ideas independently
Be a good team player, self-motivated and able to work with minimal supervision
Additional Information
what do you stand to gain at the Academy?
Internship placement for candidates with exceptional performance.
Opportunity to participate in Deloitte graduate recruitment after the program if all eligibility criteria are met
Stipends that cover basic expenses during the program
Opportunity to be placed in the Deloitte pool of professionals for finance projects.
Acquire high demand skills and become readily employable.
How to Apply
Interested and qualified candidates should:
Click here to apply online